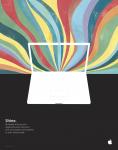 Michael Borosky | Founder & Creative Director, Eleven | http://www.eleveninc.com
Michael is a founder and Creative Director of Eleven, a 75 person agency based in San Francisco and has always had a soft spot in his heart for Houston, where he first began his career. After heading West, he worked for Michael Cronan Design, Pentagram and CKS Partners before helping found Eleven. He considers himself a hybrid of sorts, having spent equal parts of his career in both offline and online disciplines. He manages the interactive practice at Eleven and specializes in spearheading media-agnostic integrated campaigns. Throughout his career he's helped solved problems for the likes of Levi Strauss, MCI, General Motors, Norwegian Cruise Lines and Visa and he's currently involved with Apple and Virgin America Airlines.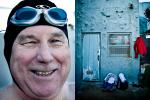 Jeffrey Brown | Photographer | http://www.jeffreybrown.com/
Jeffrey Lamont Brown brings a fresh, reality-based approach to advertising projects for print and TV clients around the world. Recent awards include: being named one of the "200 Best Photographers Worldwide" by Leurzer's Archive, PX3 Prix de la Photographie Paris, IPA - Lucie "Best of show" and Communication Arts Photo Annual. His unique style, known as "beautiful realism" has evolved naturally over nearly two decades behind the lens. It finds its roots in authentic experiences but goes beyond the real in different, and often subtle, ways. Sometimes it has a bit of a mystical twist; other times we give it an edgier look or a bit of humor. But always we produce imagery with amazing light and highly stylized visuals in keeping with our visual integrity Jeffrey believes that every shot, however comprehensively produced and tightly choreographed, contains "real moments" that serve his clients' desire to present products and ideas in the most compelling way.
Molly Holzschlag | Web standards advocate, educator and author | http://www.molly.com
Molly E. Holzschlag is a well-known web standards advocate, educator, and author. Among her thirty-plus books is the best-selling The Zen of CSS Design, co-authored with Dave Shea. Molly is an invited expert to the W3C CSS working group and the former group lead of The Web Standards Project (WaSP). Molly works with designers, developers, implementers, and policy makers to promote interoperability, professional advancement, and best practices for a useful, beautiful, and meaningful World Wide Web.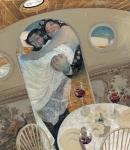 Sterling Hundley | Illustrator | http://www.sterlinghundley.com
(b. 1976, American) The work of illustrator and painter Sterling Hundley has appeared regularly in the pages of Communication Arts Magazine, American Illustration, Print Magazine, the Los Angeles Society of Illustrators, 3 x 3, Graphis, Step by Step Graphics, the Society of Publication Designers, and the New York Society of Illustrators. In addition to winning three gold, and two silver medals from the Society of Illustrators, New York, Sterling has been awarded gold and silver medals from the Illustrators Club in Washington, D.C. Sterling and his work have been the subject of feature articles in Communication Arts magazine (2008), Print (Young Visual Artists, 2004), and RVA magazine (2008).
Sterling lives in Richmond, Virginia, and is currently represented by Richard Solomon Artist Representative in New York City. He is a Professor in the Department of Communication Arts at Virginia Commonwealth University, and he is one of five core instructors at the Illustration Academy held on the campus of Ringling College of Art and Design in Sarasota, Florida.
Ron Miriello | Creative Director, Miriello Grafico | http://www.miriellografico.com
Ron Miriello is the founder and director of Miriello Grafico in San Diego and a founding member of the San Diego Chapter of the AIGA and an AIGA Fellow. As a design director in Southern California community for 30 years, he has helped set a high benchmark for creativity and sees design as a language rather than a discipline.
More recently, Ron has been interviewing and photographing craftsmen of everyday products in Italy for a book series about handcrafted products in a world of global mass production.
Miriello divides his time between the new Miriello Grafico design warehouse located in the Barrio Logan neighborhood of San Diego, California and Radicondoli (near Siena, Italy) where he develops his own projects away from the world of clients, deadlines and budgets.